Description
This sweatshirt features a bound ribbed neckband, ribbed sleeve cuffs and hemband, and raglan sleeves. It's made from 50% polyester, 46% cotton and 4% rayon, organic and recycled material blend. Care Instructions: Machine wash and tumble dry on low.
Size chart :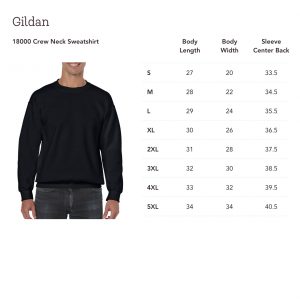 Gender :
Unisex
Brand :
Gildan
Model :
18000 Crew Neck Sweatshirt
BT21 is a group of animated characters created by K-pop band BTS.
There are eight characters in total: Tata, Mang, Chimmy, RJ, Koya, Cooky, Shooky, and Van. Each character reflects the members of BTS in different ways. Here's the lowdown on each of the BT21 members.